17″ LAVA® LAMPS
Set the mood with these beautiful Lava® lamps that add the perfect finishing touch to any room. Add some sparkle to your room with the Rainbow Glitter Lava® lamp. The hand-painted Rainbow Lava® lamp brings a splash of color to any space. You can also design your own special 17″ Custom Cool Lava® lamp by picking the base/cap and globe to make it just the way to you like it! You can't go wrong with more to love in any of these timeless 17" lamps.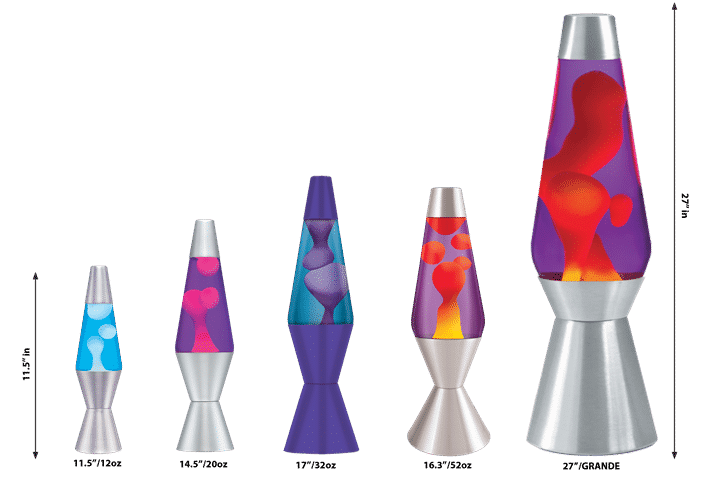 4132

17″ Rainbow glitter Lava® lamp

Rainbow glitter / clear liquid / gold base & cap

4140 -

New!

17″ Hand-painted rainbow Lava® lamp

White wax / clear liquid / tri-colored globe / rainbow base & cap

9999

Custom Cool 17″ Lava® lamp

Buy

Sale!

$

44.99 –

$

49.99

Create a totally unique Lava® lamp!