GLITTER & GLITTERMAX LAVA® LAMPS
Add some sparkle to your life! We have taken the soft relaxing light of a Lava® lamp and jazzed it up. These lamps have instant start up action so you can get your Lava® on faster. This vibrant collection of glitter lamps adds a fun, bright touch to a room in mere minutes.
Our glitter lamps come in many options, from a little shine to a glitter explosion with the Glittermax™ lamps. Plug in your glitter Lava® lamp and instantly see the reflecting glitter create a light show, with shiny glitter light swirling and bouncing off the globe. The glitter lamps add a whole new lighting dimension to the iconic Lava® lamp experience.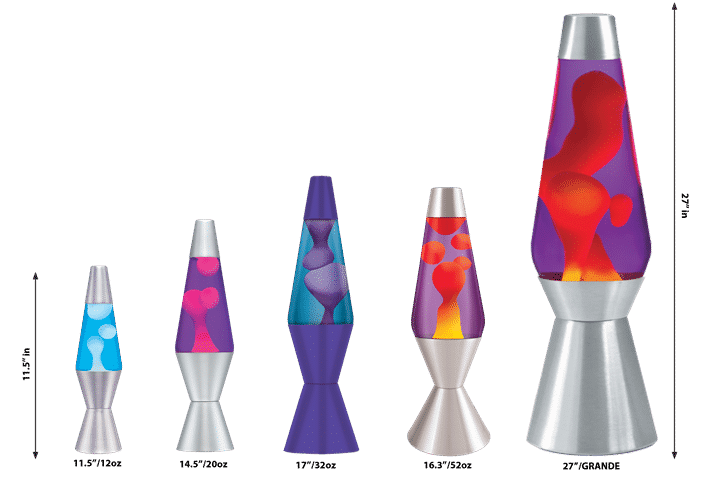 2131

14.5″ Rainbow glitter Lava® lamp

Rainbow glitter / clear liquid / gold base & cap